Identity thieves are smart. Be smarter.
In today's globally connected world, an identity thief could be in another country, another state, even right next door. The scary reality is, you aren't always in control of who has your personal information. But you can control whether or not you're protected against identity theft, a crime that claims 9 million American victims a year.1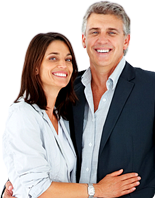 Get Protected
When identity thieves strike, ProtectMyIDTM strikes back.
Sign up now to protect your identity and get your Experian credit report.
Surveillance AlertTM Notifications
Identity thieves won't tell you they're using your personal information. But, ProtectMyID will. We'll alert you via text or email of new activity that could be identity thieves at work. Then we'll help you stop the damage from escalating with identity theft resolution. Every day, we make your protection our top priority with three levels of advanced monitoring.
Credit Monitoring
You may review your credit card statements every month for purchases you didn't make. But, every day, we check your credit report for other types of fraud that are much more dangerous. We watch for 50 leading indicators of identity theft. Each one, from a new loan to medical collections, poses a unique threat to your identity that we'll help you address.
Internet Scan
ProtectMyID continually monitors a vast number of online sources where compromised credit and debit card numbers, Social Security numbers and other personal data is found, traded or sold, helping reduce your potential exposure to identity theft.
National Change of Address Monitoring
Your bills and monthly statements can feed criminals important account and personal information. An identity thief may steal a single piece of your mail or all of it with a fraudulent change of address request at the post office. Every day, we look for the red flags. We monitor address changes at the national and credit report levels and help you resolve any issues.
All Clear Surveillance Alerts
It's important to know when your identity might be at risk so you can react and recover. It's also nice to hear that everything's okay. If we detect that your identity is free of activity for an entire month, we'll let you know with an All Clear Surveillance Alert.
Lost Wallet Protection
We've all experienced the anxiety of losing something important. Maybe you've left your credit card at a restaurant or lost your entire wallet. As a ProtectMyID member, don't panic. Just call one of our Identity Theft Resolution Agents. We can help make the calls to cancel and replace your credit, debit and medical insurance cards, no matter how or where you lost them. In situations where credit card and medical insurance companies want to speak with you directly, your dedicated Identity Theft Resolution Agent can give you guidance and provide support as you regain control of your identity. We know what steps to take, so we act quickly to help you minimize the financial damage from identity theft. Read our Lost Wallet Tips to help protect your identity >>
Protection
Our world-class security and technology standards enable us to continuously monitor for identity theft. It doesn't hurt that we are a part of Experian®, a global brand in identity protection. As the largest credit reporting agency, Experian meets the highest requirements of regulation and compliance. Together with Experian, we're recognized world-wide as protection leaders. Experian was the first to launch online consumer credit monitoring with a history steeped in consumer credit experience. What does this mean for you? Not only can we access your personal data in a secure manner, it also means you get powerful identity protection that leverages the innovation of Experian.
ChildSecureSM
The bad news is, children are 51 times more likely to become victims of identity theft than adults. 4The good news is, ProtectMyID also offers identity protection for your children. By adding ChildSecure, you can strengthen your role as protector and guardian. We'll alert you if a credit report is open in your child's name. Minors shouldn't have any credit activity until they apply for college loans or a credit card. We help you keep it that way.

Identity Theft Resolution
Having a dedicated U.S.-based Experian Identity Theft Resolution Agent makes a real difference in the fight against identity theft. You'll work with the same highly trained agent from start to finish to speed you toward recovery. Someone who knows the ropes. Someone who will help contact the proper authorities, assist with paperwork and take other vital steps. Otherwise, you could spend an average of 21 hours attempting to resolve identity fraud by yourself.2 At your request, your Experian agent will place a fraud alert on your Experian credit file. It will also appear on your Equifax® and TransUnion® credit files. And you can rest easy knowing your Experian Identity Theft Resolution Agent works in a highly secure environment, adding yet another layer of safety around your identity.
$1 Million Identity Theft Insurance
Rest assured your protection isn't just an empty promise. We provide you with $1 Million Identity Theft Insurance3 with a $0 deductible the minute you enroll. This means that, if you become a victim of identity theft while you are a member, you may be covered for certain costs, such as fraudulent electronic fund transfers, lost wages, legal fees and private investigator costs. Learn more about Identity Theft insurance >>
What is ProtectMyID?
You know that protective hand that reaches out and stops you from tripping on a curb?
That's ProtectMyID. We reach out and alert you when your identity is on an unforeseen path of danger. With early warning Surveillance AlertTM, you'll know when someone else is using your identity. And, with personalized identity theft resolution, we'll help you steer clear of lasting damage. We're always at your side with world-class identity protection backed by Experian®, a global leader in protection products.