Unsecured Credit Card
Unsecured credit cards are the most common type of credit cards. They are not secured by collateral. That means that unlike secured loans, such as mortgages or auto loans, unsecured credit cards are not directly connected to property that a lender can seize of the cardholder fails to pay. Issuers of unsecured cards must make use of other means — such as the courts or garnishment — to collect unpaid debts. Customers qualify for unsecured cards based on their credit history, their financial strength and their earnings potential.
Types of Unsecured Cards are: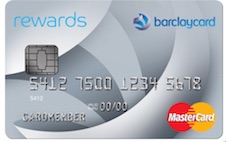 1.Barclaycard Rewards MasterCard®
The card doles out decent rewards and has a $0 annual fee, a rare combination among cards for people with thinner credit profiles.There's no penalty APR. That means that if you fall behind on payments, you won't have to pay a higher interest rate.

2. QuicksilverOne®
This card has no foreign-transaction fees, making it a good card to take on an international vacation.There's an introductory 0% APR offer: 0% intro on purchases until January 2017 and 0% intro on balance transfers until January 2017, and then the ongoing APR of 23.24% (Variable).