Credit Repair Software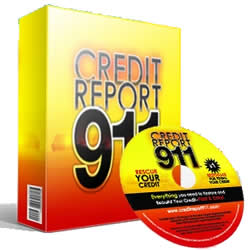 How can credit repair software increase my score?
Credit repair software helps you do what a credit repair company does for a fraction of the price. Order free credit reports, remove negative items with automated dispute letters, negotiate with creditors and keep organized. It's easy to use and guides you the whole way. Use the credit system in your favor and boost your score faster than any other method. How can we be so sure? Because we also make the #1 Professional Credit Repair Business Software. A higher score qualifies you for a mortgage, refi or credit at the lowest rates, saving you thousands. Try it at no-risk with our 100% Money Back Guarantee!

Guaranteed to Increase your Credit Score or Money Back!
If your score does not increase, we will refund your money. You have nothing to lose.

Is it legal to repair my credit with software?
Yes, credit repair software is 100% legal and it works BECAUSE of the law. The Fair Credit Reporting Act gives you the right to dispute any item on your report. Whether you use a credit attorney or you do it yourself with software, all credit repair is based upon this law.

Does credit repair software really work if a bankruptcy, judgment, lates or other serious items are on my credit reports?
Yes, you can dispute Bankruptcies, Late Payments, Judgments and absolutely anything else that appears on your credit report. Credit-Aid puts the odds for good results firmly on your side by creating letters that place burden of proof on the credit bureaus that report the items. While we cannot guarantee that a bankruptcy or judgement can be erased from your report, we DO guarantee that most credit reports will be improved even after a bankruptcy, late payment or judgement. 79% of all credit reports contain errors, especially after a bankruptcy. Items that should have been wiped to zero in a bankruptcy will often continue to show a balance. Simply disputing and removing inaccuracies will often boost your score instantly. This credit repair software creates all the letters with a click of your mouse. It's like having your very own credit attorney to fight for your rights.

Can i use this "home-user" credit repair software to help my clients or to Start a credit repair business?
No. This "Home" edition is for home-users only and not for professional use.
If you are a mortgage broker, realtor, CPA or credit specialist, working with clients, you will require the features and services of professional credit repair business software.